Kaat Vermeulen - Proces Engineer Crop Protection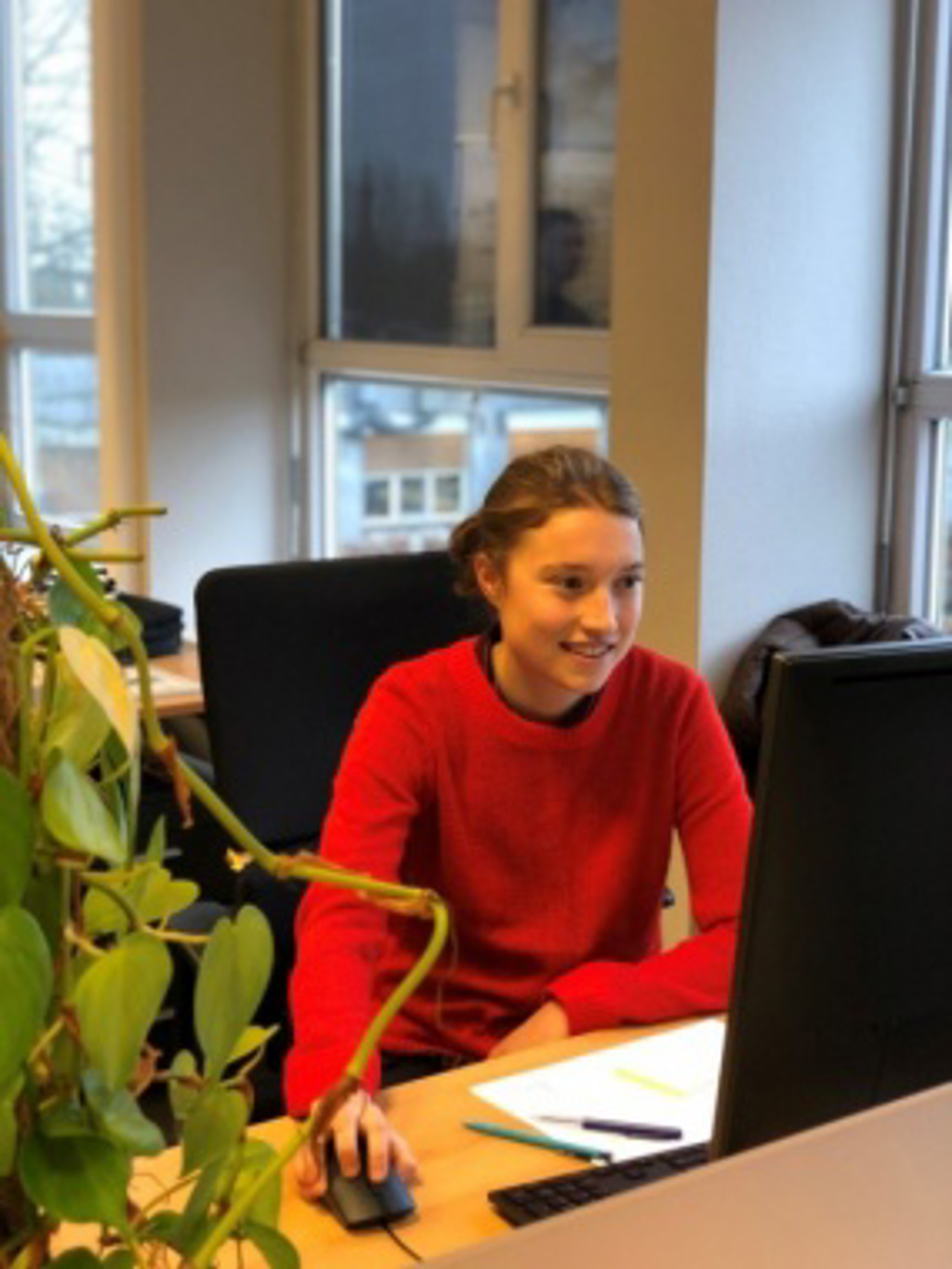 Function:
Process Engineer
Date of birth:
05/10/1994
Field of study:
life sciences biochemistry & industrial engineer biochemistry
What made you choose Oleon when looking for a job?
I was keen to start working in the chemical sector. This typically means joining one of the extremely large companies located in the port of Antwerp. Oleon is a large company, but it doesn't have the same rigid structure as major multinationals. Oleon's commitment to sustainability also appealed.
How long have you been working at Oleon?
Since September 2018.
What does a Process Engineer at Oleon do?
At Oleon, you're a process engineer in the broadest sense of the word. We're responsible for monitoring production and fine-tuning all manner of process parameters (pressure, temperature etc.). Should a problem occur with a particular installation, then it's up to us to find a swift solution that enables production to continue and ideally prevents the same problem from occurring in the future.
We also work proactively on optimising processes. A number of projects are underway to increase capacity and reduce pitch (waste) for specific products. My personal focus is presently on the quality of company products. I analyse data from previous productions, to optimise subsequent productions going forward. The findings can either be tested in the following batch or used to perform a synthesis in the lab. We also work on safety-related projects. My colleagues and I are currently working on a system to monitor and streamline the activation of safety valves.
What does an average day entail?
The first thing I do is read my emails. Some tasks are quick to complete and I can provide an instant response to the mail. I also check whether there are any urgent matters that require my immediate attention. I then try to get up to speed with the current production status as quickly as I can. I check what they're working on and whether there were any problems during the late and/or night shift etc. If I haven't been assigned any urgent tasks, then I can begin working on my current projects and assignments. We hold a regular fifteen-minute meeting with the process department every afternoon. We use this meeting to discuss production and any issues that have occurred in the previous 24 hours.
I'm still pursuing a number of extremely intensive training courses, which are invariably conducted by colleagues with a specific area of expertise.
Do you feel that your specialisation is well-aligned to this job?
My studies primarily examined the various aspects of the biochemical sector in a theoretical way. My job now exposes me to the practical side, which is certainly aligned to my specialisation.
What does working at Oleon mean for you personally?
Working at Oleon means continuing my personal development and exploring my strengths.
What are the benefits of working at Oleon?
Despite the group's international nature, everyone knows everyone at Oleon Oelegem. This makes asking questions and collaboration between the various departments extremely easy. At Oleon you're also given the personal freedom to search for solutions and propose your own projects.
What are the benefits of the Process Engineer role?
Process engineers remain close to the production process. You consequently get a good feel for what happens on the shop floor and how the installation/production actually works.
What challenges does your job present?
Maintaining the motivation to improve things and encouraging others to adopt the same mindset.
Our values
Discover the three values we care about.
Get in touch
We offer a personal approach on any of your troubles.