Sander Van De Putte - Product Manager Nutrition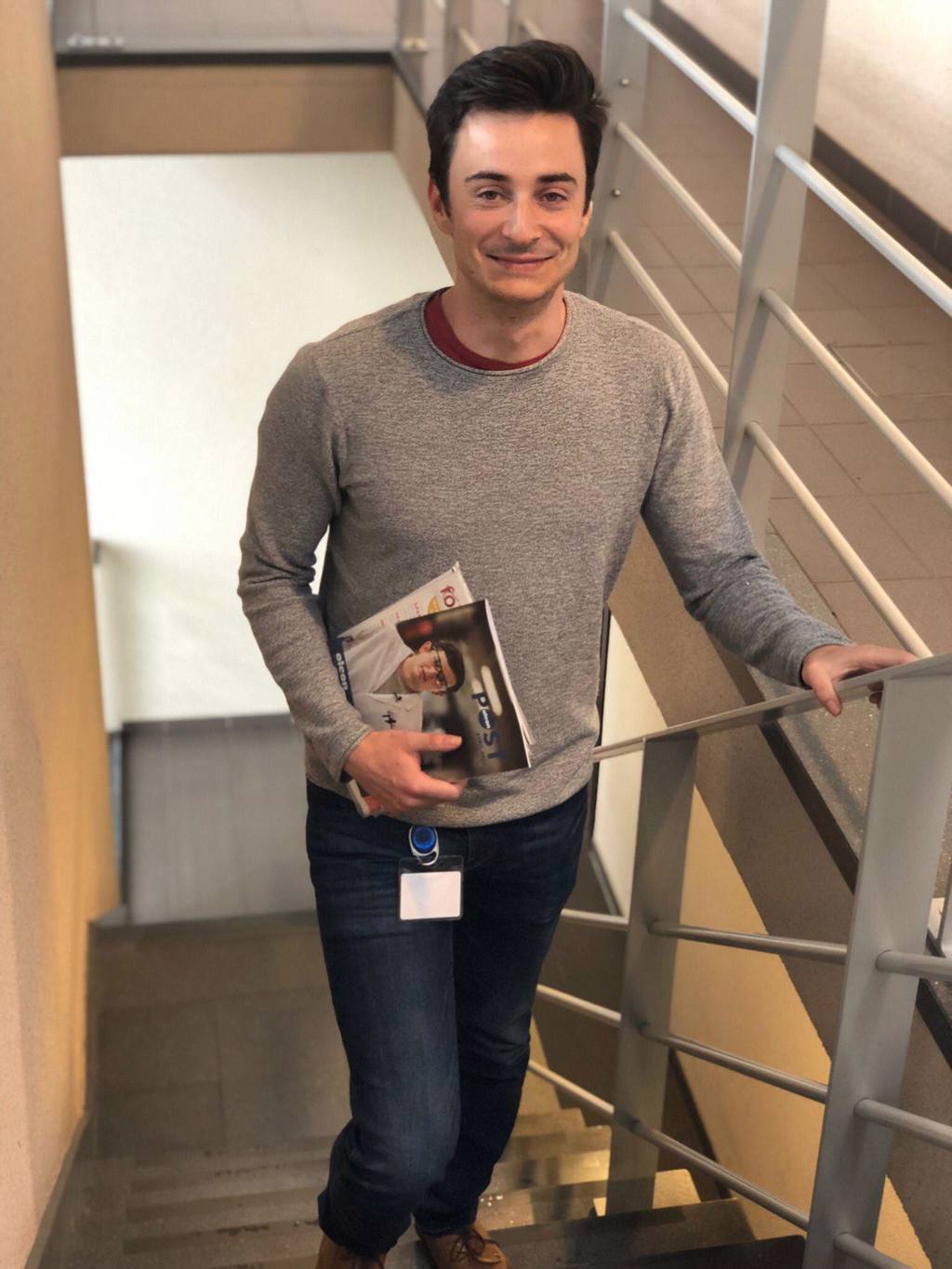 Name:
Sander Van De Putte
Function:
Product Manager Nutrition
Date of birth:
15/11/1997
Field of study:
Chemistry
Why did you initially choose to work for Oleon?
I discovered Oleon on a job fair, We Are Chemistry. I was in my last year of university and my curiosity got the better of me, so I signed up and took place in front of my computer. The middle of Covid, in case you already forgot. Back then, I did not really know yet what I wanted to do. I was studying a master in Chemistry at UGent, and while chemistry was definitely a good choice, the Master was very R&D focused. Maybe a little too much for my ever exploring and extravert character. I explained this to the Oleon team present, and was met with a very dynamic kind of energy. This sparked my interest and contact details were exchanged.
They called me back a good month later telling me that there was a vacancy for the function of Product Manager, and upon explaining the job responsibilities this sounded exactly as the job I was looking for. At the job interview I met so many young, ambitious people that I left energized instead of tired. I knew I wanted this job, the atmosphere was right.
How long have you been working at Oleon?
I have been working for Oleon since the middle of august 2021. Time flies!
What are some of the job duties of a Product Manager at Oleon?
The beauty of the job is the diversity. Just as the job title implies, you are responsible for the products of your field, in my case nutrition. You are the technical contact for existing customers, and support the sales people on the front line when introducing Oleon to new, potential customers. You work together with the regulatory and quality departments to make sure our product portfolio complies to the highest legal and quality requirements. On top of all that, you are the voice of Marketing & sales when discussing new product & application development projects with the R&D department.
What does your average day look like?
I say this with a smile, there is no such thing as an average day as a product manager. One day you can handle loads of technical questions, other days you are brainstorming potential R&D projects and some days you are in discussions with quality control regarding new contaminant legislations. Every day is different, the only certainty is that a new challenge will pop-up and keep you on your toes.
Do you feel that your specialisation is well-aligned to this job?
I think it is. A chemical background is essential for this job. It does not have to be a specific master, but an engineering degree or education in exact sciences gives you the knowledge base you need. Of course, in a job as diverse as these, I had to learn a lot on the job, and after 6 months there is more knowledge to gain than ever.
What does working at Oleon mean for you personally?
There are multiple facets that appeal to me. Oleon's ambition is to be the green player in the intensive industry that chemistry undeniably is, and we are one of the pioneers in this field. This is something that I am personally proud of. When gaining new customers and expending our market share, we are not only boosting financial metrics, but we are contributing to a world where more products, in my case consumer foods, are produced in a sustainable, responsible way for this planet and society.
What are the benefits of working at Oleon?
As I just mentioned, you are contributing to a more sustainable world. I think this is something that is very important nowadays, and will continue to get more important. This is not always a very tangible goal, but there are many more benefits.
At Oleon, you will find yourself in a group of dynamic, fast-paced ambitious people. I am lucky to be surrounded by an amazing team every day, enabling me to learn, grow and achieve goals every day. If there is a lot of ambition present in you, Oleon will give it room to grow. If you are less of an ambitious person, Oleon will enable you to excel in your current position. For me, that's something extremely valuable.
What are the benefits of the Product Manager role?
For me this is definitely the diversity. It's not in my character to the same thing every day. Outside work, I like to constantly explore new activities and broaden my horizon as well. The role of Product Manager allows a young graduate like me to explore all different facets of a chemical company. From R&D to Marketing, from Quality to Sales. This is incredibly valuable in learning what excites you and which direction you would like to take in your career.
What challenges does your job present?
That same, praised diversity comes of course at a price. If a job only consists of one task, repeated every day, you will be able to learn this skill relatively fast. When a job requires a broad skillset, throwing new challenges in your direction every day, you have a lot to learn. This is very challenging, but at the same time very rewarding. While building product knowledge you notice that you get better even at things you have not done before yet, because the basic knowledge is building underneath. But as a new employee it is a challenge for sure.
Our values
Discover the three values we care about.
Get in touch
We offer a personal approach on any of your troubles.