People Of Oleon: Ann Van Acker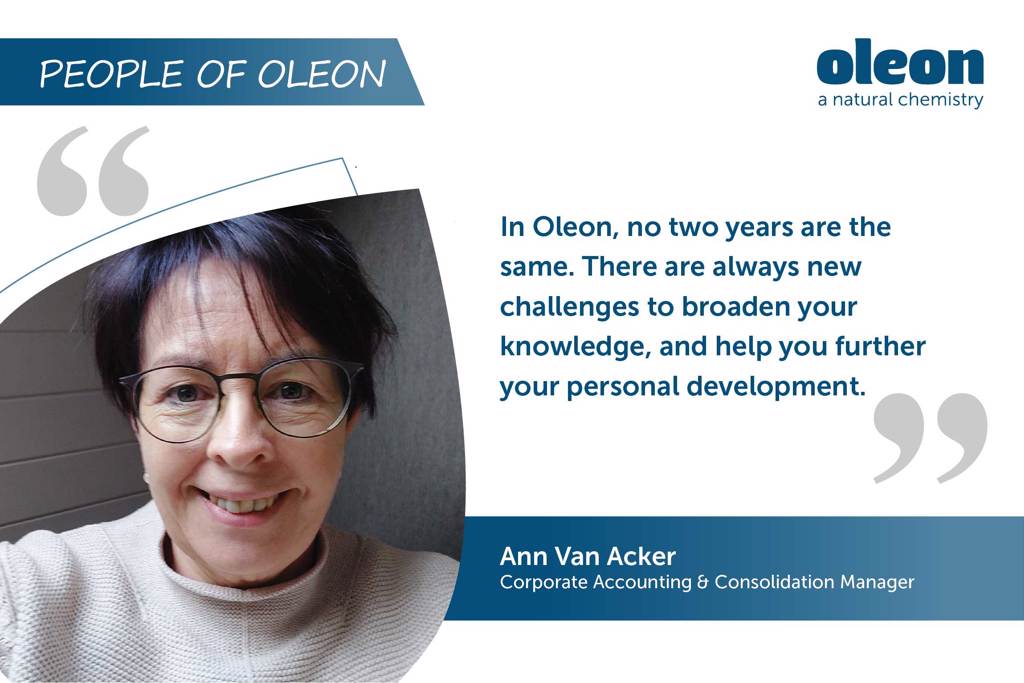 How many years have you been with Oleon?
20 years, since the year 2001.
Describe your role in a few words.
As the Corporate Accounting & Consolidation Manager, I am responsible for the accurate presentation of the monthly and yearly results in Oleon.
What's your motivation / favorite thing about working in Oleon?
In Oleon, no two years are the same. There are always new challenges to broaden your knowledge, and help you further your personal development. As Oleon is represented in different continents, it gives me the opportunity to work with other cultures, and that provides me with additional challenges. 
The Oleon product or market that you find most interesting, why?
No specific product or market, but it is the variety of the different products and markets that makes it interesting. Being represented in a wide range of markets also ensures a better financial stability for Oleon.
"Doing what you like is FREEDOM, liking what you do is HAPPINESS."