People of Oleon: Bernard Maselis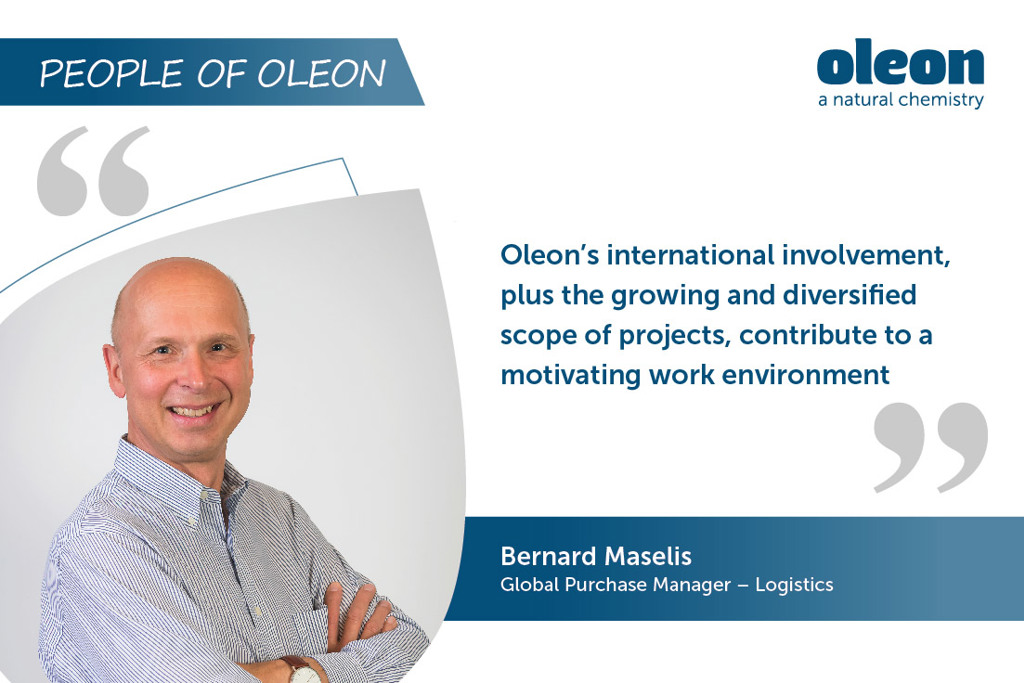 How many years have you been with Oleon?
Since the year 2014.
Describe your role in a few words. 
Oleon organizes about 35.000 shipments (!) per year by road, rail, air and sea.  We literally ship our products all over the world.  All these shipments need to have a rate, which is obtained by different tenders and commercial negotiations with a wide variety of transport companies.
Additionally, raw material and finished product needs to be stored in external warehouses.  Pricing and commercial conditions also need to be negotiated on a periodic basis.
What's your motivation / favorite thing about working in Oleon? 
Oleon's international involvement, plus the growing and diversified scope of projects, contribute to a motivating work environment.
The Oleon product or market that you find most interesting, why?
It is fascinating to see the broad range of applications where our products are being used… cosmetics, food, hygiene, crop, technical applications, lubricants, and most probably more of them I am not even aware of.  They are all interesting because of the diversity of applications, but especially those we are daily confronted with, such as cosmetics, soaps, and food stuff.
"Never a dull moment"