People of Oleon: Kenneth Wang Xi Yuan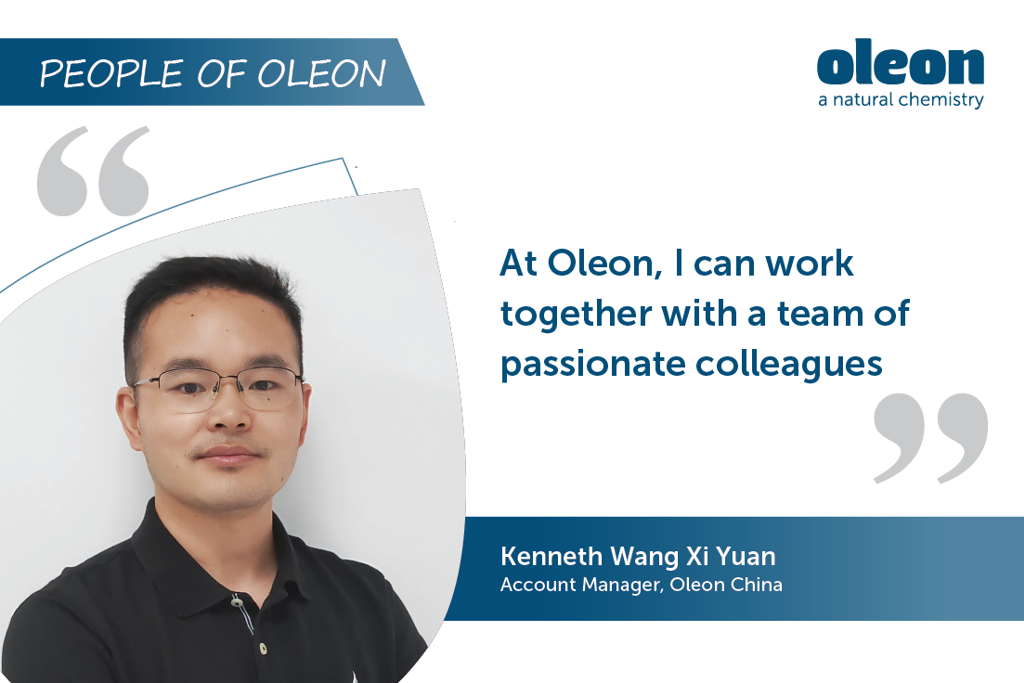 How many years have you been with Oleon?
Since the year 2013.
Describe your role in a few words. 
I work for the Marketing & Sales team in the China region. I mainly focus on the Health & Beauty and Nutrition applications.
What's your motivation / favorite thing about working in Oleon? 
At Oleon, I can work together with a team of professional colleagues. Everyone is passionate about delivering our valuable products to the market.
The Oleon product or market that you find most interesting, why?
I am very excited about the INCITE project. The enzymatic esterification technology strengthens Oleon's position as a leader in sustainable oleochemistry.
"I am proud to work for a company that is committed to Serve The Earth"