People of Oleon: Lars Milans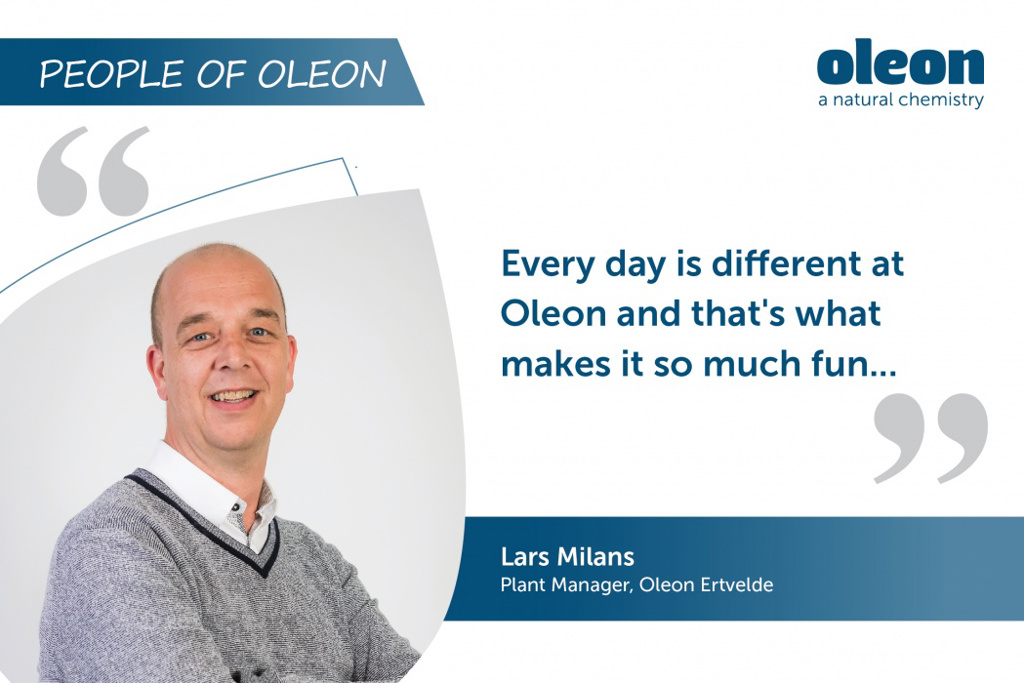 How many years have you been with Oleon?
Since 2014.
Describe your role in a few words. 
I am responsible for the site in Ertvelde. Together with my management team, we make sure that the daily problems are solved and that our annual objectives are achieved.
What's your motivation / favorite thing about working in Oleon? 
Every day is different at Oleon and that's what makes it so much fun, working with different departments and making progress as a team gives me energy.
The Oleon product or market that you find most interesting, why?
I have been fortunate to have worked first in the Derivatives business for a few years and more recently in the Base business. I believe in all of Oleon's products. We offer so much variety that I can't really choose.
"Oleon is a very ambitious company and gives its employees growth opportunities. The products we make are used in different applications worldwide that makes it just as fun to work for Oleon."