People of Oleon: Marion Giesen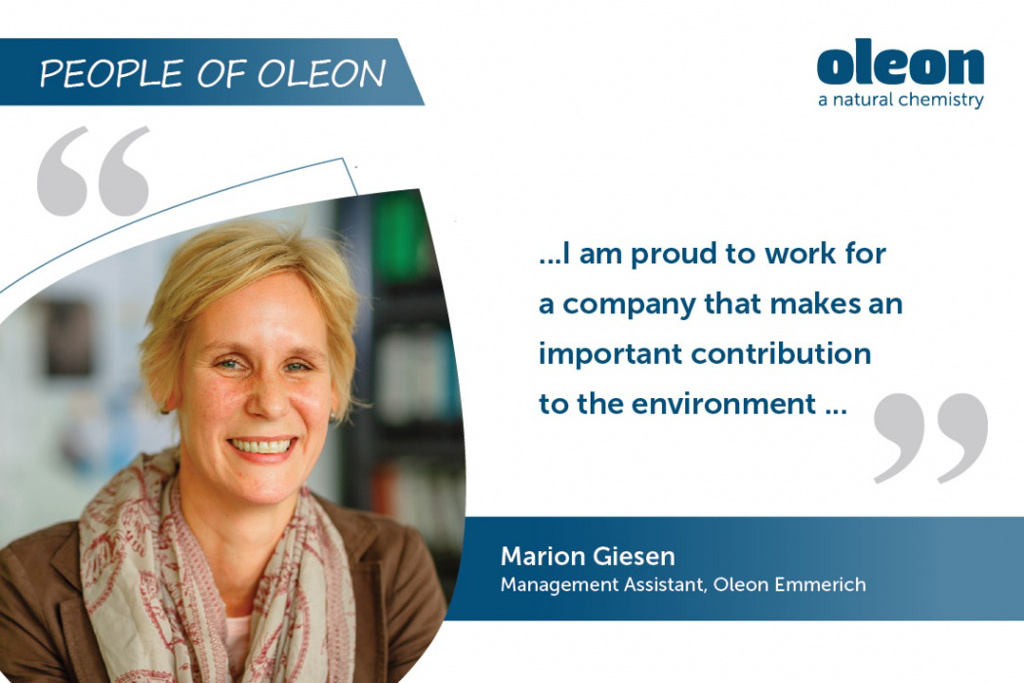 How many years have you been with Oleon?
Since 2002, in April 2023, it will be 11 years.
Describe your role in a few words. 
I help wherever my support is needed. I am there for all. This makes my work varied and interesting.
What's your motivation / favorite thing about working in Oleon? 
The people motivate me every day. All of them have the will to do a good job.
The Oleon product or market that you find most interesting, why?
All product groups, actually I am proud to work for a company that makes an important contribution to the environment by using only renewable raw materials and consuming as few resources as possible.
"Do something today that you can be proud of tomorrow."