People of Oleon: Stéphane Bernard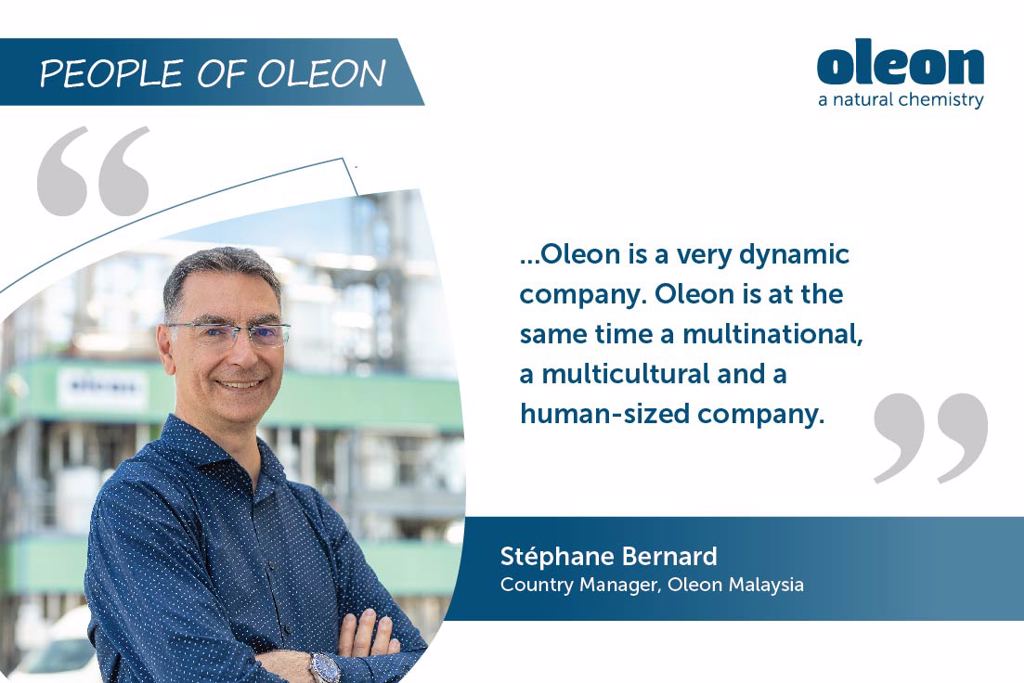 How many years have you been with Oleon?
A total of 15 years in the Group: with AVRIL since 2007, with Oleon since 2010
Describe your role in a few words.
As Country Manager, I assist the Asian management teams on our long-term strategy, our large industrial investments and in strengthening our organization to support Oleon's ambitions for sustainable growth in Malaysia.
What's your motivation / favorite thing about working in Oleon?
I love building with people, for people. I like to take on new challenges, and for that, Oleon is a very dynamic company.
Oleon is at the same time a multinational, a multicultural and a human-sized company.
Why would you recommend our products?
Oleon is strongly committed to sustainable development and is recognized by international organizations that monitor the sustainable performance.
Ecovadis, for example, scores Oleon as amongst the top 1% of most virtuous companies worldwide.
"I like it when people surprise me. So, SURPRISE ME!"